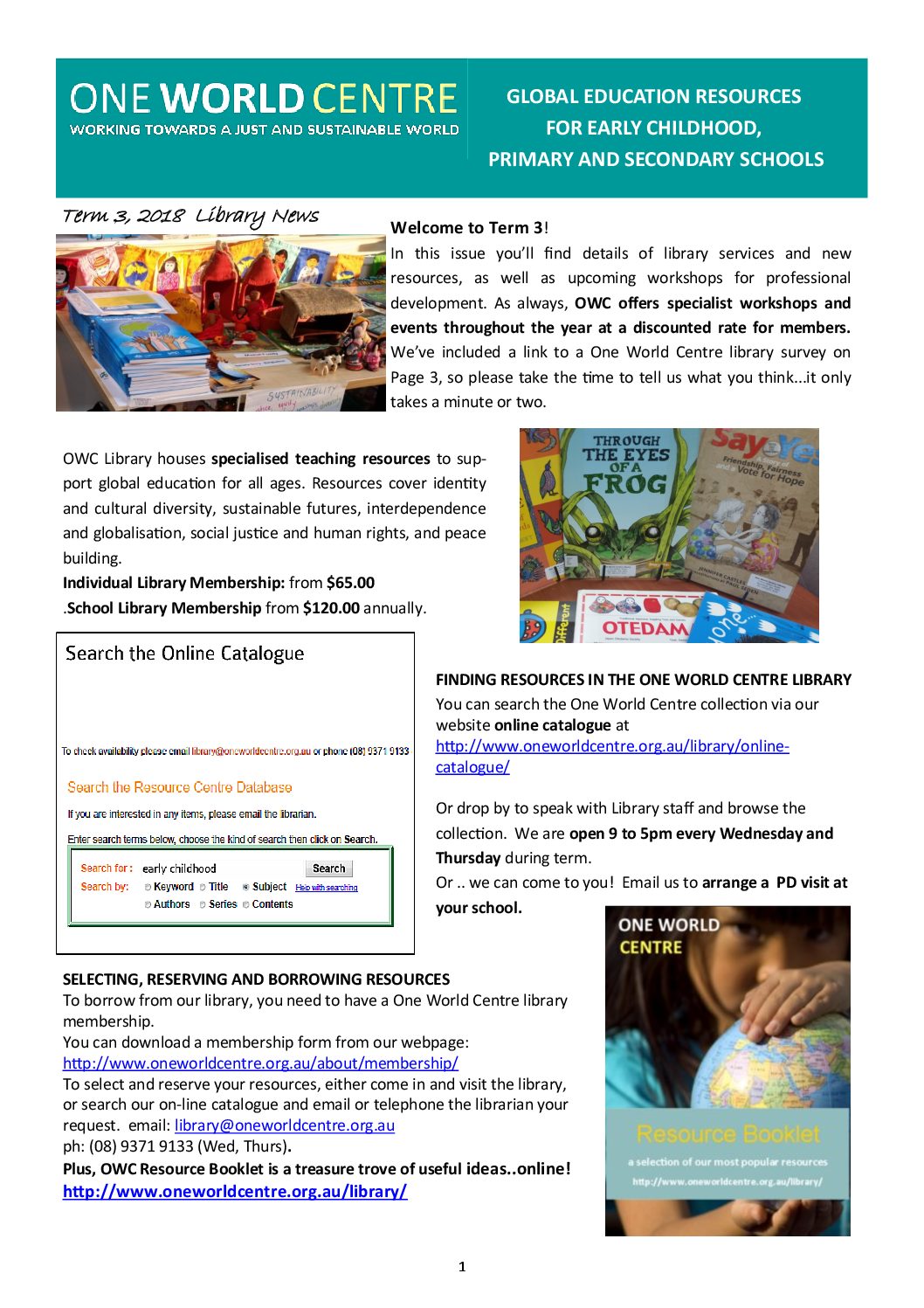 Welcome to Term 3!
In this issue you'll find details of library services and new
resources, as well as upcoming workshops for professional
development. As always, OWC offers specialist workshops and
events throughout the year at a discounted rate for members.
We've included a link to a One World Centre library survey on
Page 3, so please take the time to tell us what you think…it only
takes a minute or two.