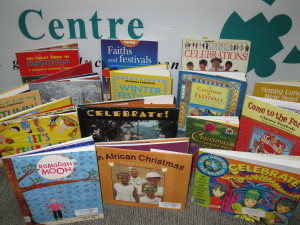 Are your students exploring:
 Other Celebrations Around the World or
 What Christmas looks like in other countries?
If so, we have an abundance of resources available at the One World Centre for all ages.
Check for books, teaching kits and more on our online catalogue http://www.oneworldcentre.org.au/library/online-catalogue/
Not a member? It's easy, click on this link for the various membership options: http://www.oneworldcentre.org.au/about/membership/
Get in quick for your festival resources. One World Centre closes for Christmas on Thursday 17th December (all resources must be returned by this date). Our last day for borrowing will be Thursday 26th November.
Yes, we can post books out to you, just e-mail us if you require further information: library@oneworldcentre.org.au.
Alternatively you can drop in and have a look, we are open every Wednesday and Thursday between 9am and 5pm, our loaction is 5 William St, Bayswater (at the back of Oxfam).
Merry Festivities
The One World Centre Library