HOT TOPIC – REFUGEES AND MIGRATION
CONTENTS
Global Perspectives and Action
Australian and Local Perspectives and Action
One World Centre Library Resources
---
LINKS TO THE UN SUSTAINABLE DEVELOPMENT GOALS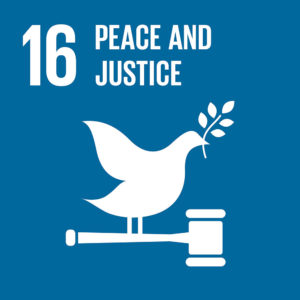 SDG 16: Promote peaceful and inclusive societies for sustainable development, provide access to justice for all and build effective, accountable and inclusive institutions at all levels.
Relevant targets include:
By 2030, provide legal identity for all, including birth registration.
Ensure public access to information and protect fundamental freedoms, in accordance with national legislation and international agreements.
For learning objectives, teaching methods and projects for SDG16 click

HERE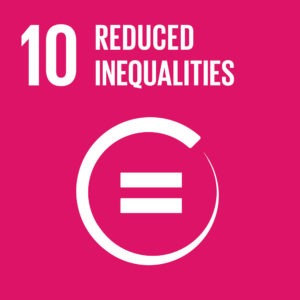 SDG 10: Reduce inequality within and among countries.
Relevant targets include:
By 2030, empower and promote the social, economic and political inclusion of all, irrespective of age, sex, disability, race, ethnicity, origin, religion or economic or other status.Reduce inequality within and among countries
Facilitate orderly, safe, regular and responsible migration and
mobility of people, including through the implementation of planned and well-managed migration policies.
UN SDGs – World's Largest Lesson Materials
Learning Outcomes:


•To understand the impact that fleeing from a desperate situation would have on someone's life
• To empathise with situations that others find themselves in
---
GLOBAL PERSPECTIVES AND ACTION
UN NEWS TOPIC – MIGRATIONS AND REFUGEES
UNHCR – TEACHING ABOUT REFUGEES
RESOURCES
ONLINE GAMES
---
AUSTRALIAN AND LOCAL PERSPECTIVES AND ACTION
RCA – REFUGEE WEEK
Refugee Week 2019 VIDEOS: https://www.refugeeweek.org.au/refugee-week-videos/
[pdf] 2017 Refugee Week Resource Kit – 'With courage let us all combine'
Contents:
AHRC – Australian Human Rights Commission

"Australia as a nation – race, rights and immigration is a unit of work that explores Australia's development as a nation throughout the 20th Century with a particular focus on the changing experiences of Aboriginal and Torres Strait Islander peoples, migrants, refugees and asylum seekers. In this unit, students have the opportunity to develop their understanding of the impacts of racism and discrimination, investigate the racist and anti-racist actions of citizens and governments, and learn about the lives of ethnic and cultural minorities in Australia." Year: Year 6 (11 years and up). Subject: History. https://www.humanrights.gov.au/our-work/education/publications/rightsed-australia-nation-race-rights-and-immigration
WORLD VISION

World Vision Australia, Get Connected – Issue 8 – Migration – People on the Move
EDMUND RICE CENTRE – ASYLUM SEEKERS AND REFUGEES

AusAID GLOBAL EDUCATION PROJECT – REFUGEES

Students develop an understanding of situations which cause people to flee their homes, the rights of the people that are forced to flee, and the processes that protect and support these people.
 Issue: Refugees: Year level: 5-6. Country: Myanmar, Thailand. Case studies: Myanmar refugee
    Activity 1: Experience flight
    Activity 2: Protecting the rights of refugees
    Activity 3: Life in a refugee camp
    Activity 4: Statistics about refugees around the world
    Activity 5: Myanmar refugees
ROADS TO REFUGE 
AMNESTY INTERNATIONAL AUSTRALIA

ABC EDUCATION RESOURCES
ASYLUM SEEKER RESOURCE CENTRE
NSWTF – ANTI-RACISM RESOURCES
---
ONE WORLD CENTRE LIBRARY RESOURCES
SIMULATION GAMES
SURVIVAL AND HOPE
This is a board game about refugees, suitable for middle
and upper primary and lower secondary classes as well as
youth and community groups. Its purpose is to allow players to gain some understanding of what it is like to become a refugee and why people are sometimes forced to leave their homes and their countries. Students play the game on a board, aiming to achieve re-settlement in another country or voluntary repatriation. Some of the hazards of the journeys are explored.
THE GREAT ESCAPE
This game is taken from Amnesty International UK's human rights education pack 'Freedom'. It is about a group of refugees escaping to freedom. Participants are confronted by a series of human rights dilemmas that they have to try to resolve by consensus. The aims of this game are: to introduce participants to human rights; to develop knowledge and understanding of democracy, legal and human rights and responsibilities, systems of justice and skills in communication and working with others.
---