Teaching and Learning for SDG1 – No Poverty
CONTENTS
Learning Objectives, Approaches and Methods
Australian and Western Australian Resources and Links
---
SDG 1: OVERVIEW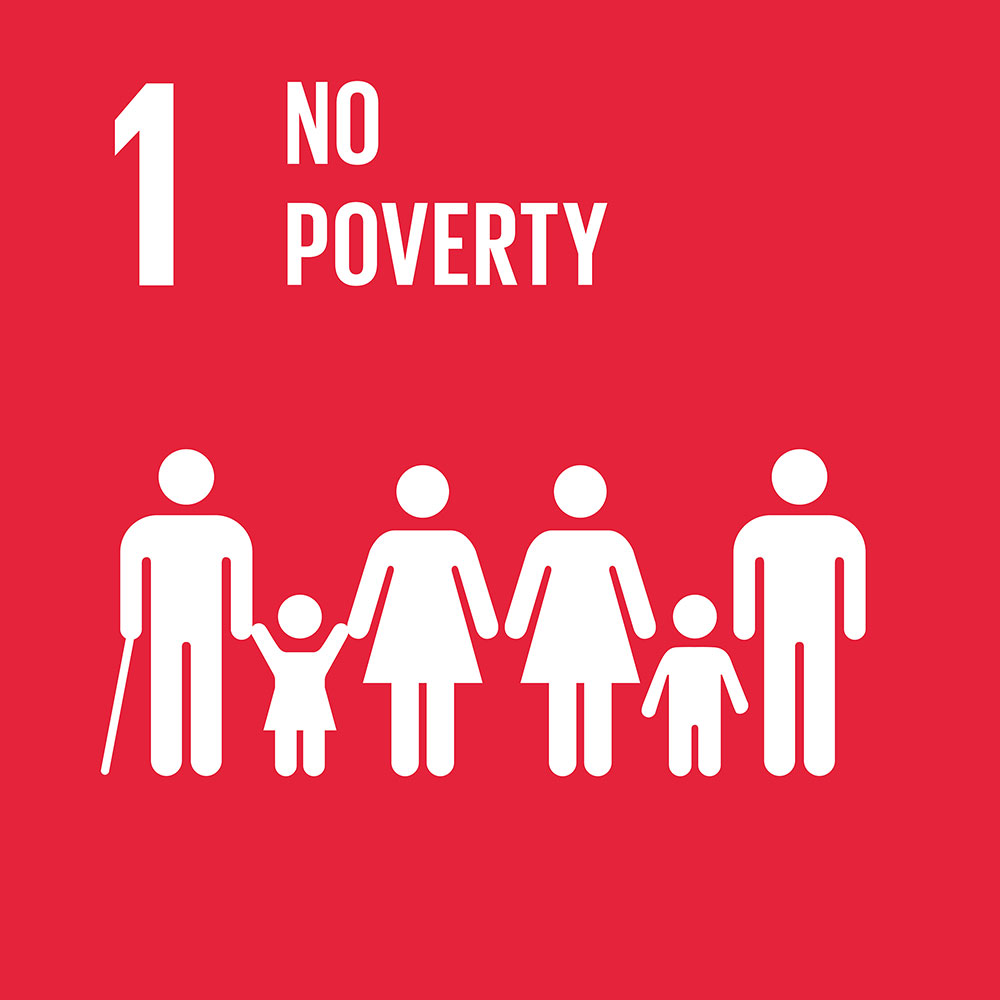 "Goal 1: End poverty in all its forms everywhere
More than 700 million people, or 10% of the world population, still live in extreme poverty and is struggling to fulfil the most basic needs like health, education, and access to water and sanitation, to name a few. The majority of people living on less than $1.90 a day live in sub-Saharan Africa. Worldwide, the poverty rate in rural areas is 17.2 per cent—more than three times higher than in urban areas.
Having a job does not guarantee a decent living. In fact, 8 per cent of employed workers and their families worldwide lived in extreme poverty in 2018. Poverty affects children disproportionately. One out of five children live in extreme poverty. Ensuring social protection for all children and other vulnerable groups is critical to reduce poverty.
Poverty has many dimensions, but its causes include unemployment, social exclusion, and high vulnerability of certain populations to disasters, diseases and other phenomena which prevent them from being productive. Growing inequality is detrimental to economic growth and undermines social cohesion, increasing political and social tensions and, in some circumstances, driving instability and conflicts." *Source: United Nations Sustainable Development Goals / Goal 1 /
For facts and figures, targets and links for SDG 1 go to the United Nations Sustainable Development Goals Pages –  UN SDGS: GOAL 1
NO POVERTY – WHY IT MATTERS (pdf) (2 pages)
---
SDG 1: LEARNING, OBJECTIVES APPROACHES AND METHODS
SDG1: Learning Objectives, Approaches and Methods (pdf. 2 pages)
---
SDG1: ONLINE RESOURCES
SDG RESOURCES FOR EDUCATORS – NO POVERTY
Collection of pedagogical and teaching resources for educators from UNESCO. Includes sections for early childhood, primary and secondary education.
WORLDS LARGEST LESSON for SDG 1

The World is Not Equal, Is that Fair? (Ages 11-14)
Global Poverty Requires Local Solutions (Ages 11-14)
OXFAM – UK
COMPARING YOUNG LIVES – Resources on Poverty
Creative English, Maths and Geography teaching ideas for learners aged 8-14.
GAPMINDER
Film – Don't Panic – End Poverty (Hans Rosling, BBC, 2015), links and resources.
Dollar Steet – Guide for Teachers
Includes handouts, lesson plans, interactive presentations
UNDP – UNITED NATIONS DEVELOPMENT PROGRAM
Global Human Development Reports – Country Guides
VIDEO: UNDP Multidimensional Poverty Index 2019 [1.06]
OUR WORLD IN DATA

At the Our World in Data Teaching Hub you will find resources for teaching and learning about global development – no background knowledge required. For each of the topics listed below, you will find interactive teaching notes, presentation slides, charts and many other resources. – Extreme Poverty; Hunger and Malnutrition (SDG2); Global Health (SDG3); Population Growth; Global Education (SDG4)
SDG TRACKER – SDG 1 No Poverty
Data and maps indicating global progress towards achieving the targets for SDG 1.
---

AUSTRALIAN AND WESTERN AUSTRALIAN RESOURCES AND LINKS
ACOSS – UNSW RESEARCH AND INSIGHTS – POVERTY AND INEQUALITY IN AUSTRALIA
This page from the Australian Council of Social Services includes information about poverty, what it is and how it is defined, who is most affected by poverty in Australia and how poverty in Australia has changed over time. It also includes discussion of how poverty is represented in the media.
VIDEO: UNSW and ACOSS – Discussion of Poverty in Australia
Search for the topic "poverty".
---