2 FEBRUARY is World Wetlands Day
If you, your school or community are participating in activities to preserve and restore wetland ecosystems – you are taking part in global action towards creating a more sustainable and equitable future for all. Thank you.
Here are some links to support 'acting local and being global' in the wetlands through education and participation for global citizenship and sustainable futures.
LOCAL
Cockburn Wetlands Education Centre located at the Beeliar Wetlands is hosting the WA Wetland Management Conference to celebrate World Wetlands Day at Bibra Lake on Thursday 2 February 2017.
For more information and to find out about current and future activities at the Cockburn Wetlands Education Centre go to: http://cockburnwetlands.org.au/world-wetlands-day/
*There is land clearing for road construction taking place in the Beeliar Wetlands at the current time. Please be aware of any relevant notices from authorities to ensure your personal and public safety (eg. police operations, fencing and heavy machinery, native animals, asbestos removal).
CITY OF COCKBURN – http://www.cockburn.wa.gov.au/
WA DEPT of MAIN ROADS – https://www.mainroads.wa.gov.au/
If you find an injured or dead animal in the area, please contact NATIVE ARC
172 Hope Road, Bibra Lake. 9417 7105
http://www.nativearc.org.au/
SUSTAINABLE SCHOOLS INITIATIVE –  WETLANDS
If your school is part of the WA-Sustainable Schools Initiative, then you are probably already participating in action to restore and rehabilitate a local wetland.
For information about the WA-SSI program and WA-Sustainable Schools Alliance members who provide information and programs related to wetland management and restoration, including:
Cockburn Wetlands Centre
Department of Parks and Wildlife (Nearer to Nature; River Rangers)
Water Corporation (Waterwise Schools)
Waste Authority (Waste Wise Schools)
Keep Australia Beautiful WA (Clean Schools)
City of Canning (Canning River Eco Education Centre)
WA Gould League (Herdsman Lake Wildlife Centre)
Australian Association for Environmental Education (Little Green Steps; Turtle Watch)
South East Regional Centre for Urban Landcare (SERCUL)
Botanic Gardens and Parks Authority (Kings Park Education Centre)
Conservation Volunteers Australia (Earth Assist)
Piney Lakes Environmental Education Centre
… have a look at the WA-Sustainable Schools Initiative website
http://www.det.wa.edu.au/curriculumsupport/sustainableschools/detcms/portal/
WETLANDS ARE COUNTRY – Noongar Boodjar
THE WA DoE has some resources to help students explore and understand the significance of wetlands in Noongar history and culture, knowing and doing.
These include CARING FOR WETLANDS THE NOONGAR WAY
and NOONGAR CULTURAL and NATURAL RESOURCE PRACTICE.
Have a look at: http://www.det.wa.edu.au/aboriginaleducation/apac/detcms/aboriginal-education/apac/lesson-plans/science.en?cat-id=9192344
AUSTRALIAN WETLANDS
FOR information about Wetlands in AUSTRALIA, including updates, factsheets and resources for Australian Schools, see the Australian Dept of Environment and Energy Website
https://www.environment.gov.au/water/wetlands/world-wetlands-day
GLOBAL
RAMSAR
World Wetlands Day marks the anniversary of the signing of the Convention on Wetlands of International Importance (Ramsar Convention) in Ramsar, Iran, on 2 February 1971.
The theme of this year's Day is "Wetlands for Disaster Risk Reduction"
For events, photos, stories, and materials check out the WORLD WETLANDS DAY webpage, you can
learn more about wetlands around the world
make a commitment to conserve and use wetlands wisely
enter the Wetlands Youth Photo Contest which runs from 2 February to 2 March 2017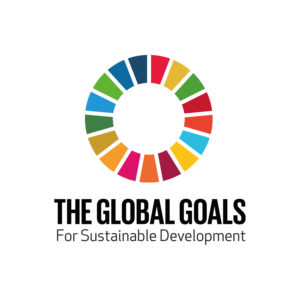 UNITED NATIONS SUSTAINABLE DEVELOPMENT GOALS
Action to preserve and restore wetland ecosystems is directly addressed in GOAL6 WATER and GOAL15 LIFE ON LAND.
Wetlands also support disaster risk reduction targets in GOAL13 CLIMATE CHANGE and GOAL11 CITIES and HUMAN SETTLEMENTS.
In fact, the preservation and restoration of wetland ecosystems is an integral part of worldwide action taking place right now to create a better, more equitable and more sustainable future for all.