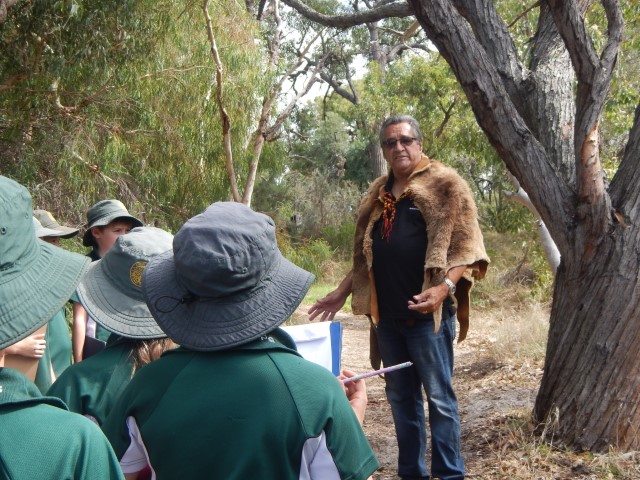 TWO-WAY SCIENCE: Aboriginal Cross Curriculum Priority Embedded in Science and illustrated in an outdoor classroom context with Dr Elaine Lewis
In this small group workshop Elaine will provide classroom examples of how to embed the Aboriginal & Torres Strait Islander Cross Curriculum Priority in the Science Learning Area.
Participants will conduct a hands-on Chemical Science investigation and join a tour of the school grounds. This tour will feature many examples of the Priority in action, including a guided walk in the school bushland, showcasing the    application of two-way science.
This workshop links with United Nations Sustainable Development Goals 4 (Quality Education) & 16 (Human Rights and Justice).
DATE/TIME: Tuesday 31 August 2021, 3.30-5pm (3.30-4pm networking 4.00-5pm workshop)
VENUE: Coolbinia Primary School, Bradford St, Coolbinia, WA 6050
COST: $15 members $25 non members
REGISTRATION: Trybooking: https://www.trybooking.com/BTDBI
Bookings close 23 August 2021
https://www.oneworldcentre.org.au/wp/wp-content/uploads/2021/08/Two-Way-Science-Workshop-Flyer.pdf