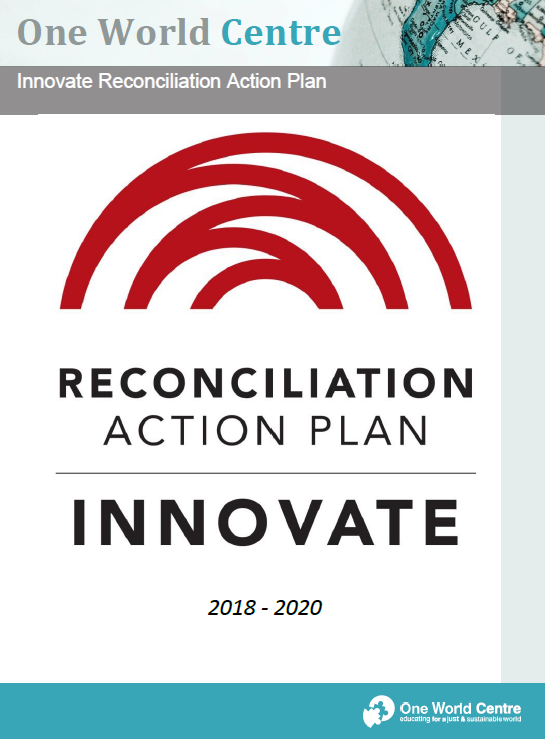 One World Centre is pleased to announce the official launch of our
"Reconciliation Action Plan INNOVATE 2018-2020".
Thank you to Dr Elaine Lewis for launching the Innovate RAP and sharing stories of unique approaches to reconciliation action in different contexts.
"Reconciliation is no one single issue or agenda. Based on international research and benchmarking, Reconciliation Australia defines and measures reconciliation through five critical dimensions: race relations; equality and equity; institutional integrity; unity and historical acceptance. All sections of the community – governments, civil society, the private sector, and Aboriginal and Torres Strait Islander communities – have a special role to play to progress these dimensions." (Karen Mundine CEO Reconciliation Australia)

Reconciliation Action is local action for global goals – the UN SDGs –

#

sdg10

equality and

#

sdg16

peace, justice and strong institutions and

#

sdg11

inclusive cities and communities … and more.