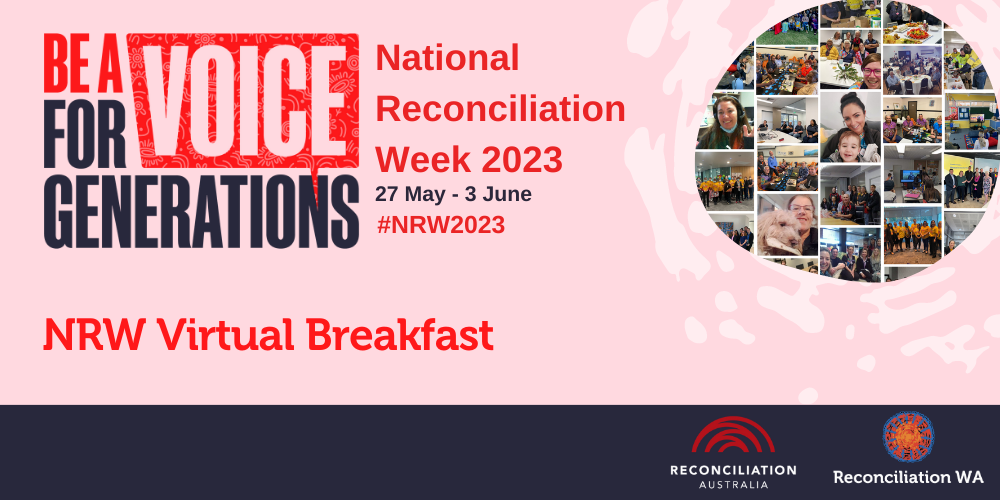 Thursday, 25 May 2023, 8.00-10.00am
Come and join us at the One World Centre & share breakfast as we watch the virtual one together.
This year Reconciliation WA is live streaming the National Reconciliation Week breakfast and we will be joining from the library at OWC.  We invite you to come along.
Date: Thursday, 25 May
Time: 8.00am to 10.00am
Venue: 5 King William Street, Bayswater
Registration: Free
Coffee, tea and breakfast goodies provided!
RSVP: owc@oneworldcentre.org.au