The One World Centre education team is enthusiastic about facilitating inclusive and equitable quality education and promoting lifelong learning opportunities for all (as per UN Sustainable Development Goal 4). Trained experienced presenters will work with you, inspiring and challenging you to engage in globally focused teaching and learning through the WA curriculum. One World Centre workshops focus on three main aspects of global education:
• Global Citizenship Education (GCED)
• Education for Sustainable Development (ESD)
• Education for Intercultural Understanding and Global Competence.
The One World Centre provides information sessions and workshops for school and university teaching staff*, pre-service teachers* and community groups, as well as incursions or interactive presentations for student groups.
To schedule an information session, workshop or incursion, contact us at owc@oneworldcentre.org.au or phone 9371 9133 (Wed & Thurs).
Professional Learning Program

Information Sessions


Short 15min free introductory information sessions on global education and the resources available at the One World Centre's library can be arranged for universities, school and community groups.
Incursions
Primary incursions with Living Library storytellers in all WA Curriculum Learning Areas (e.g. English, HASS and the 3 Cross Curriculum Priorities).
Secondary incursions – 
interactive presentations

for secondary students focused on global citizenship and sustainability. Workshops can be arranged to suit project based learning activities or different learning areas. (eg. UN Sustainable Development Goals; food security; refugees; human rights; sustainable lifestyles).
Workshops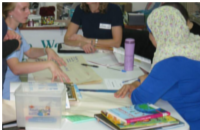 Find out about our professional learning workshops for primary and secondary teachers.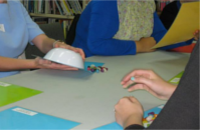 Find out about our professional learning workshops for pre-service teachers.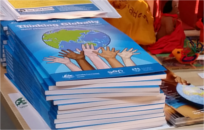 Find out about our professional learning workshops for early childhood educators.
Find our about our professional learning services for private, government and community sectors.