The Management Committee of the One World Centre is responsible for meeting the legal and financial obligations of the organisation, policy development, acting as employer and having overall responsibility for ensuring the organisation meets its objectives. All members of the Committee work on a voluntary basis and are elected each year at the Annual General Meeting of the association.
Joe Courtney – Convenor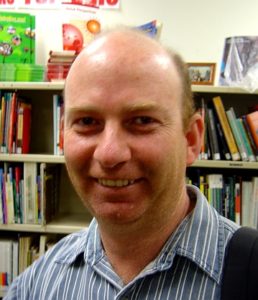 Joe has been involved with the One World Centre ever since his wife Anne was the coordinator way back in 1995. He has been on the management committee for a while now and enjoys keeping the Centre's social and fundraising activities going. He is a meteorologist specialising in tropical cyclones, and enjoys travelling, though his trips sometimes keep him out of the OWC scene a bit more than he would like. He would also like to spend more time out bush or in the ocean, as well as having a go on the guitar. Joe is keen for the OWC to model good development activities and is proud of the way the Centre has been a beacon for global education in WA for so long now without having the big money. He hopes we can build more community support for the Centre and continue the great work on the ground with teachers to bring global education to all the young kids.
Dr Peter Devereux – Deputy Convenor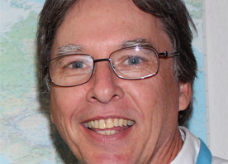 Peter is a part time Research Fellow at Curtin University's Sustainability Policy Institute advancing the doctorate of sustainable development on the new UN Sustainable Development Goals. Previously he worked in UN Volunteers; the school of Sustainability at Murdoch University; in Nicaragua as a university lecturer and NGO environmental adviser; UN volunteers in Fiji; and Australian Volunteer International's Perth office. Peter rejoined the OWC management committee in early 2015 and was elected deputy Convenor and was briefly the acting coordinator after the resignation of Jules Jamieson in May 2015. He has also done some OWC professional development sessions when regular OWC global education consultants were unavailable.
Courtney Andrijich -Secretary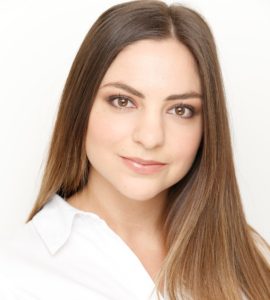 Courtney joined the OWC as a volunteer in November 2015.  She comes from a health science background and has been employed in the field of medical research for the past six years.  In her spare time she volunteers in migrant support and helps to run school holiday programs with Indigenous communities in the North West of WA.  She recently completed a Masters of Human Rights and International Law and hopes to pursue further studies in International Health. Courtney helps out where she can at   the OWC and is enjoying finding her way around the excellent resources.
Michael Perera -Treasurer
Michael is an accountant with a diversified financial and accounting reporting experience.  Above all he is a motivated administration professional, skilled at building strong working relationships with fellow staff and community members.
Susan Aseneka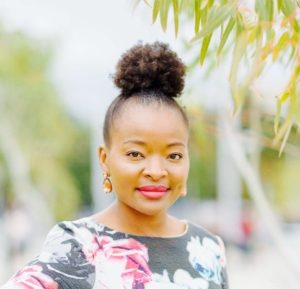 Susan  is a dedicated young accountant professional with a strong work ethic spanning 5 years in the field of taxation and Superannuation. She has exposure to both public practice and the commercial field; she is currently working as a Taxation Analyst for BT Financial Group as a Taxation Analyst. Prior to joining BTFG she was working for various mid tier public practice firms such as Venture Accountants, Paragon Consultants and MBE McClure Accountants. She has also been extensively involved in the community with organisations such as the Kenyan Community in Western Australia and the African Professionals Association of WA respectively working with communities and individuals from CALD (Culturally and Linguistically Diverse Backgrounds).
Rashmi Patel
Rashmi joined the management Committee in early 2018. She comes from a medical background and works as an anaesthetist. She has spent many years working and volunteering overseas and is passionate about promoting the United Nations Sustainable Development Goals in the health sector and more widely.
Paddy Cullen
Is a long term OWC supporter and has worked for many years as the Oxfam campaign manager in WA. He joined the OWC in May this year.